Why Us
Professional and Personable Service
Integer Financial Group is a boutique financial services firm which specialises in personal insurance.
Stephen Price established Integer in order to provide clients with honest, high quality advice and distinctly competitive premiums.
Having lost his father at a young age, Stephen knows firsthand the importance of quality personal insurance. Unfortunately, many people will at some stage lose a loved one, suffer a trauma or be unable to work. Personal insurance enables you to continue providing for your loved ones when you are no longer physically able to.
Personal Insurance is the foundation of solid financial planning.
Integer will guide you through the process of selecting the best and most competitively-priced insurance for you and your family.
In the event you need to make a claim, we are here to support you through the process. Integer Financial Group puts the 'personal' into insurance.
Competitive Premiums
Integer has a completely transparent approach towards premiums.
You will be provided with a range of options and premium structures. This ensures that you have the right information and true choice when it comes to setting up your insurance portfolio.
There is rarely a case where we cannot find a more competitive premium without sacrificing the quality of your insurance cover.
Hands on Claim Service
Whether it be a death, trauma or injury, claiming for personal insurance should not have to be burdensome.
In the unfortunate event of a claim we know that completing claim paperwork is the furthest thing from our clients' minds. We are here to help.
We support our clients from beginning to end by assisting with the lodgement of a claim and follow through until completion. When necessary, we take the role of advocate with the insurer.
Rest assured that, in the event you need to claim your personal insurance, you are in safe hands with Integer.
Who We Are
Stephen Price: Director
Stephen has over 15 years' industry experience and holds both a Bachelor of Commerce Degree with majors in Financial Planning and eCommerce Management and a Graduate Certificate in Applied Finance.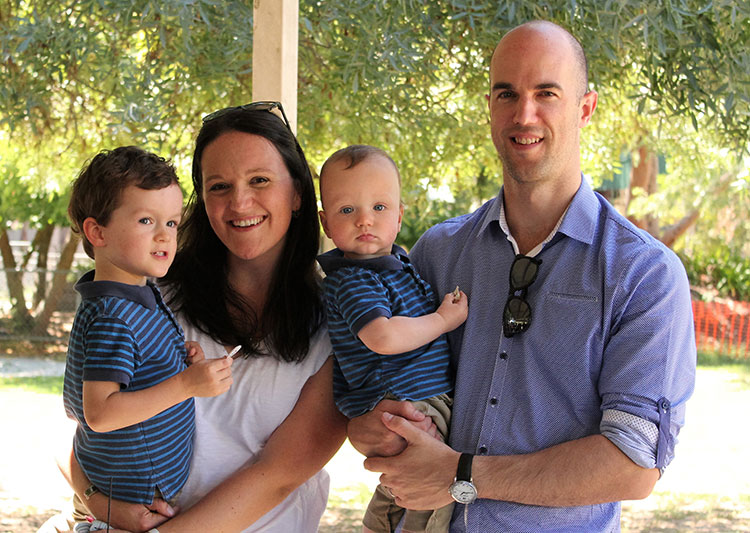 Stephen is married to Bernadette. Their sons are Kenneth and Ignatius.